Near silent operation
The GS1900 Series includes both fan-less and built-in smart fan models. The smart fan is designed to automatically adjust speed based on device temperature.
You can barely hear the sound while the switch is operating. It is ideal for your office environment.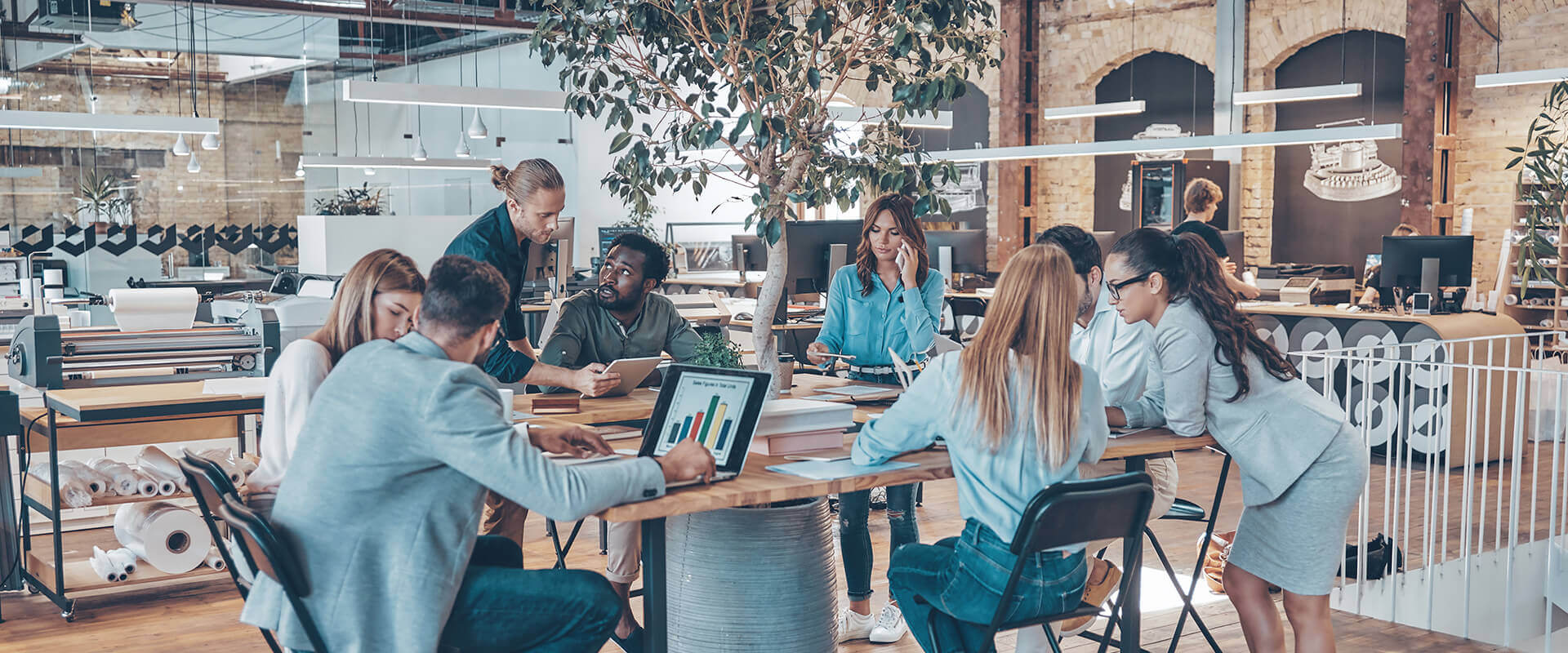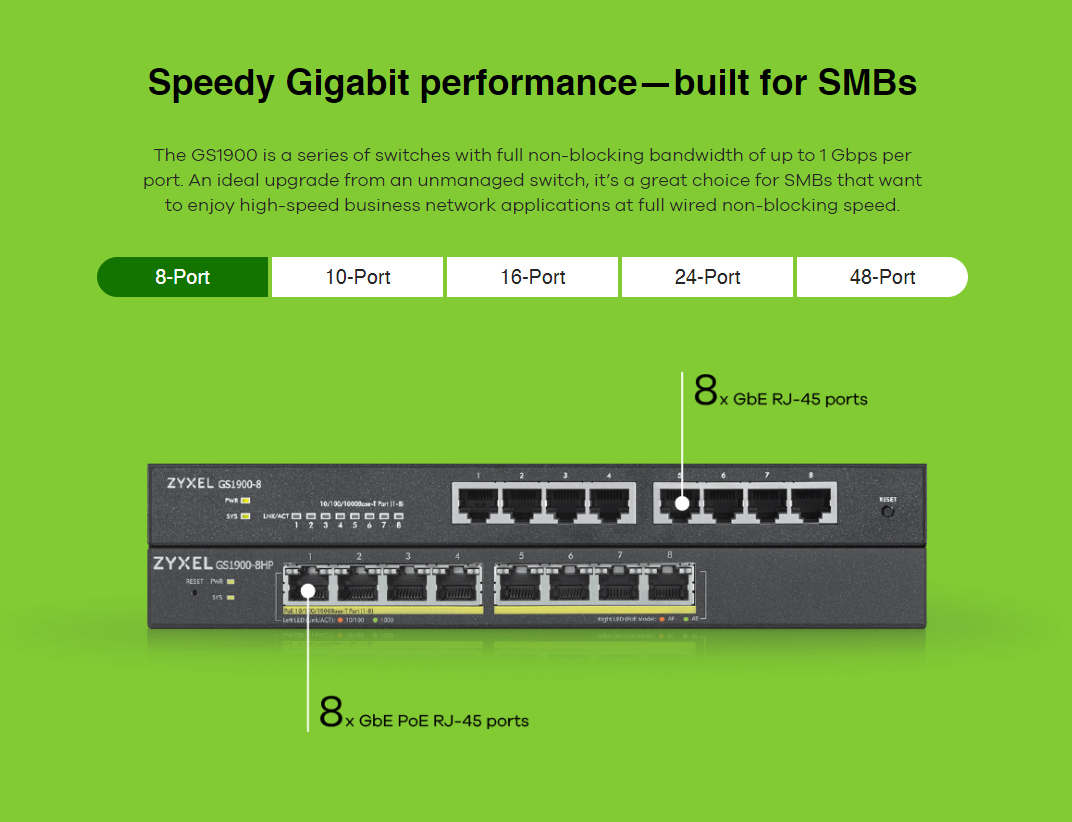 Fanless design

Extend your network without disrupting your quiet business environment. This switch features a fanless design that ensures noiseless operation and greater reliability over time with no moving parts that may fail.