Meeting the price and power demands of small businesses

The Zyxel GS1008HP is equipped with 8 gigabit Ethernet ports, all of which are PoE ports that can deliver up to 60W of total PoE budget. The GS1008HP can easily connect with PoE ready devices to your network with plug-and-play design while providing power-saving benefits without compromising performance. The GS1008HP fills a long-standing hole in the market for unmanaged PoE switches that feature the 802.3at standard, has a high power budget and are affordable for SOHOs and small businesses.

Smart PoE+ 802.3af/802.3at Support
The GS1008HP supports the IEEE 802.3at standard, providing a maximum of 30 watts per port (with a max total power budget of 60 watts) to supply power to PoE network devices such as wireless APs, IP cameras, and VoIP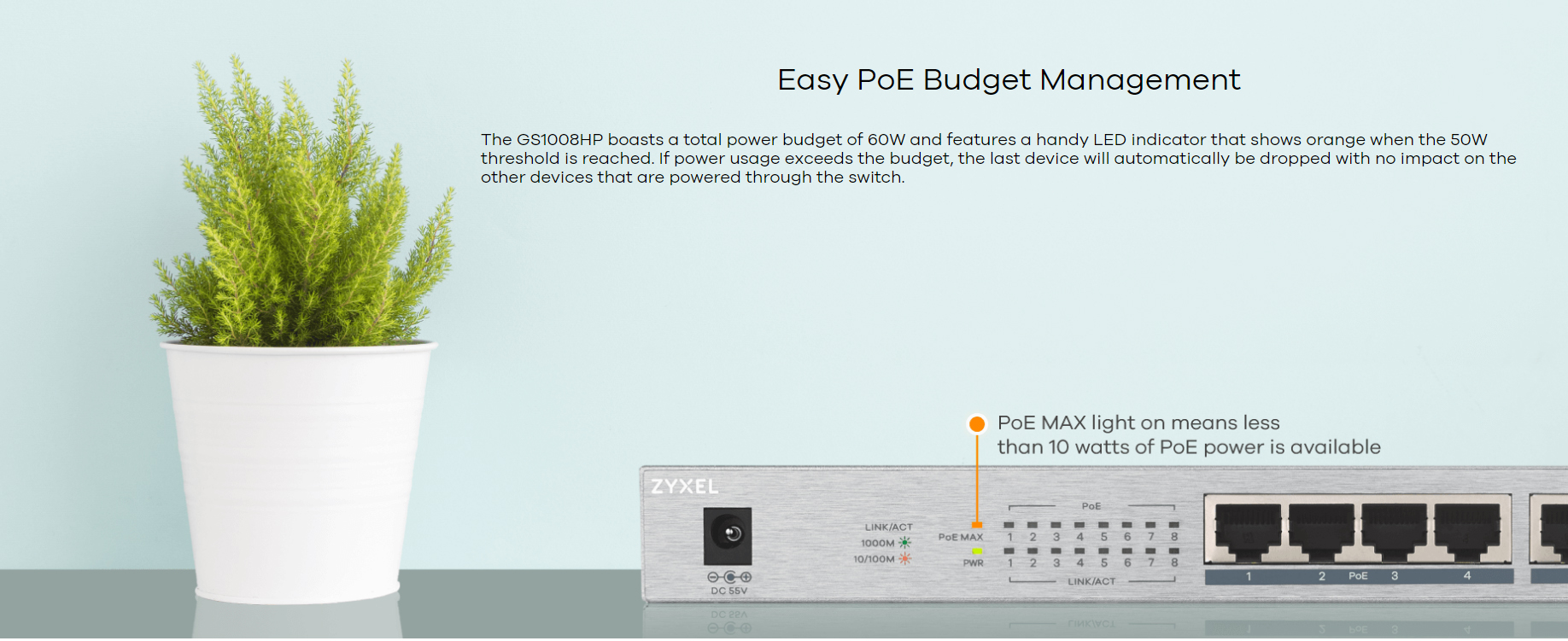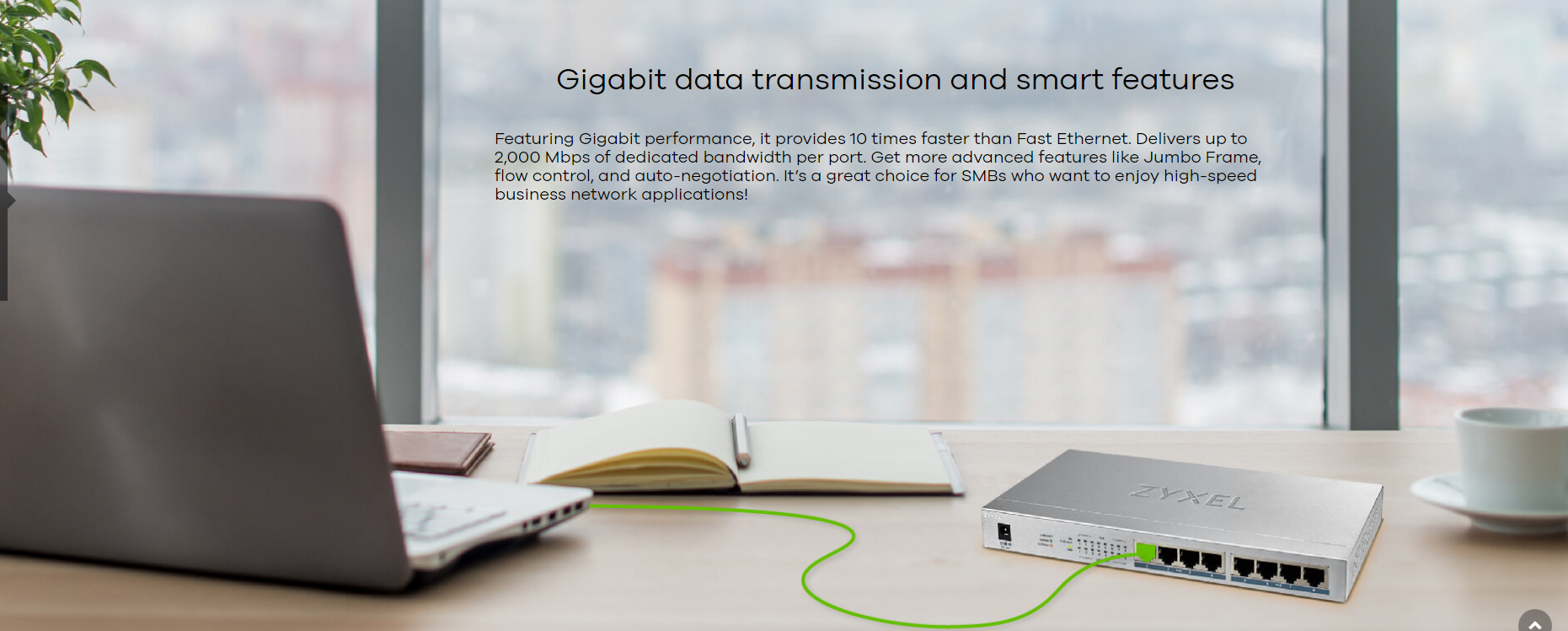 Fanless design

Extend your network without disrupting your quiet business environment. This switch features a fanless design that ensures noiseless operation and greater reliability over time with no moving parts that may fail.