Zebra Technologies has just announced that Nhat Tin Logistics has successfully deployed Zebra's barcode scanning solution at all of its branches, to enhance the ability to retrieve parcel information.
As one of Vietnam's leading express delivery companies, Nhat Tin  Logistics  is always committed to bringing the best quality of service to each customer through solutions such as: Express delivery, express delivery, economy delivery, international delivery, rental/warehouse management and fulfillment (FFM).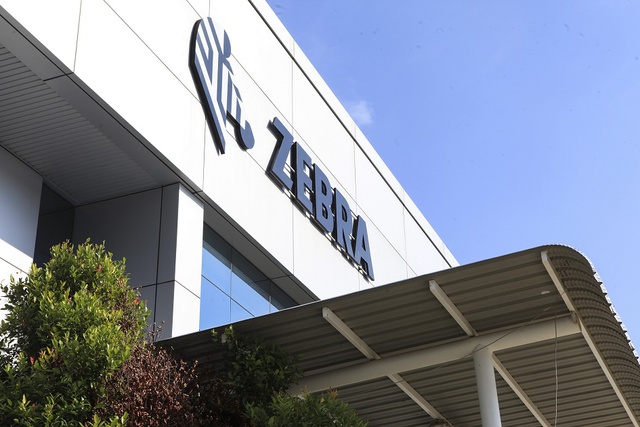 Zebra Technologies is providing many support solutions for logistics businesses
Previously, in the track and trace process, Nhat Tin Logistics used regular smartphones to scan the codes of received parcels. This is relatively time-consuming because smartphone cameras are slow and it is difficult to capture blurry barcode labels on parcels. Nhat Tin had to continuously reprint barcode labels, increasing operating costs and wasting time. Smartphones also tend to run out of battery quickly, greatly affecting operating time.
The solution deployed by Nhat Tin Logistics includes Zebra's DS2278 handheld barcode scanner and DS9308 desktop barcode scanner. Powered by PRZM Intelligent Imaging technology, Zebra barcode scanners can quickly and easily capture barcodes that are poorly printed, damaged, wrinkled, blurred, truncated or have low contrast. The long battery life of these barcode scanners also reduces the need to recharge during the day, so users can use them with confidence throughout the day.
Nhat Tin Logistics has worked closely with Logistics total solutions Company Limited (TSL), a Zebra partner in Vietnam under the global Zebra PartnerConnect, in deploying and applying this solution. TSL's approach is to provide a comprehensive and comprehensive logistics solution, aiming at the concept of "one-stop logistics solution" to improve overall efficiency, optimize processes and save costs for operations. Operate warehouse of Nhat Tin Logistics.
Mr. Christanto Suryadarma, Vice President of Sales for Southeast Asia (SEA) and Korea, Zebra Technologies Asia-Pacific, shared: "According to the research report on the vision in warehouse management of Zebra decision makers surveyed clearly understand the importance of technology, with 87% confirming the need to deploy new technology to stay competitive in today's on-demand economy. The right technology is key to helping the 3PL market succeed in today's rapidly evolving business environment."